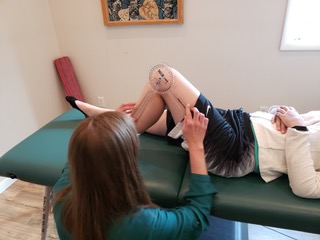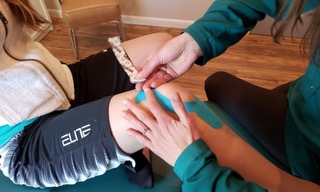 Patient Testimonials
"As a physician and patient I have always appreciated the benefits of Physical Therapy (PT). Over the past year my wife and I experienced Physical Therapy at a exceptional new level at Wind River PT in Lander Wyoming.
Years ago I developed chronic knee pain and tried PT (at another office) and had no improvement. The Physical Therapist had PT technicians do much of the therapy and never helped diagnosis the problem. So I consulted with an Orthopedic Physician who diagnosed a meniscal tear. And after arthroscopic knee surgery with removal of that torn cartilage I decided to try Wind River PT for the post operative rehabilitation. I had weaned off the crutches which is the normal recommendation and showed up for my first PT session. Ty Francis, MPT, ATC, CSCS did a assessment and immediately noticed that I had a bent knee gait and correctly advised me to start using crutches again. The bent knee gait was how I had compensated for the cartilage damage and yet I wasn't aware of this. With proper therapy and exercises I eventually regained a normal gait and full range of motion in my knee. Ty impressed me with his observational skills and knowledge of body mechanics both at the initial assessment but also during therapy. He made sure I was doing the exercises correctly and increased or changed the exercises as indicated.
Next up was my wife, she had developed severe shoulder pain and thought it was a frozen shoulder having had this in the past. She made an appointment at Wind River PT was evaluated by Ty Francis and again he did his assessment and correctly diagnosed her with shoulder impingement. Our insurance required a physician visit to continue with the PT and they agreed with the diagnosis made by the PT. Heather Bregar, DPT had just started working and took over my wife's care. My wife found her care to be excellent and with therapy her condition improved. Many patients with shoulder impingement are treated surgically for this condition but with Heather's expertise and my wife's hard work the condition resolved.
Then this year I developed lower back pain after skate style x-country skiing. I figured I had pulled a muscle and took Ibuprofen and used ice and heat. The pain worsened, and radiated into my buttocks and I was quite miserable all while being on an overseas trip. I was taking maximum doses of Ibuprofen, and used up all the prescription pain pills in the first aid kit! I never really made the correct diagnosis on myself, just treated the symptoms. After consulting my Primary Care Physician I was referred for Physical Therapy. Again Ty Francis listened to my story, did an evaluation and made the correct diagnosis, Sacroilitis, on day one. With therapy I'm improving again thanks to the exceptional knowledge and compassionate care provided at Wind River PT.
I also want to commend Emilee King, the office manager. She always welcomes the clients in a pleasant, professional and friendly manner. She takes care of scheduling, billing and much more keeping the clinic relaxed yet efficient.
My wife and I highly recommend Wind River PT!"